"
When a responsible dog breeder entrusts you with one of their puppies you forever receive a piece of their heart and a part of their legacy."
You can hold the puppy of your choice or reserve pick of litter for a nonrefundable deposit of $250.00
With the balance due at six weeks of age.
My puppies are priced at $1000.00 and are registered with the American Kennel Club (AKC)
An additional $500 for breeding rights.
Ho Ho Ho!
Kara's babies are here, Whelped November 5th 2019.
Wow are they spectacular! One girl and four boys. This Kara/Danny cross is the best ever.
These beautiful Babies will be ready for their forever homes on, December 31st 2019
Puppies that do not have to fly can go home
with you for Christmas.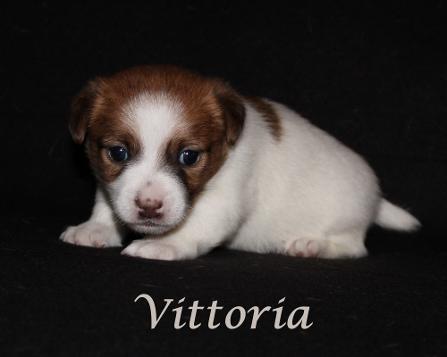 Vittoria is a gorgeous little brown and white girl with a full mask and an outstanding blaze.
She also has lovely body color.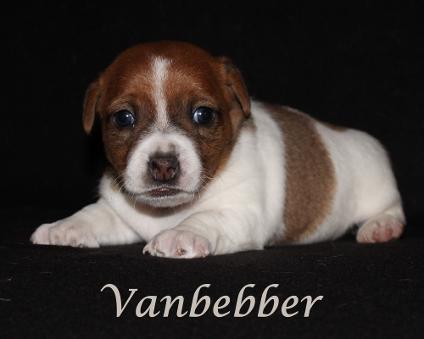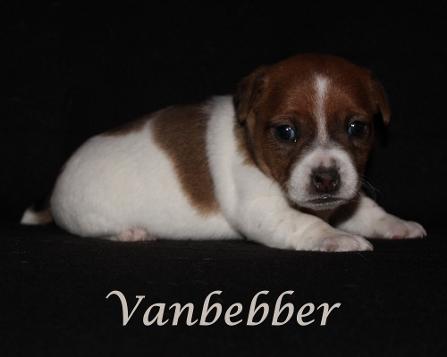 Vanbebber is a brown and white boy. He is dynamite with a mask, awesome blaze and
beautiful body markings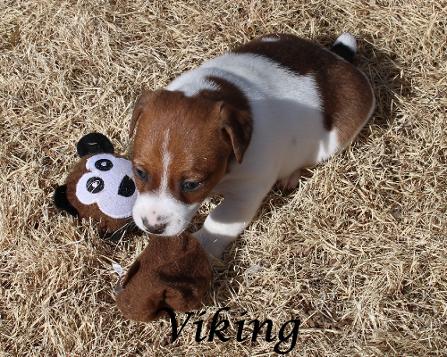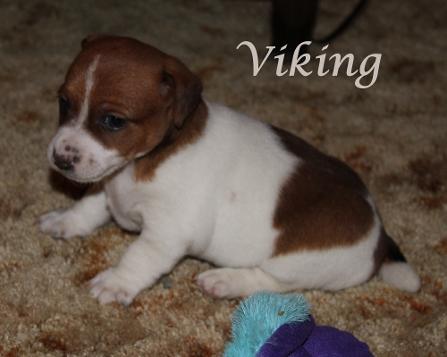 Viking is the man. A brown and white male this
pup has it all. Look at the mask and blaze.
Great body color as well.
Viking is sold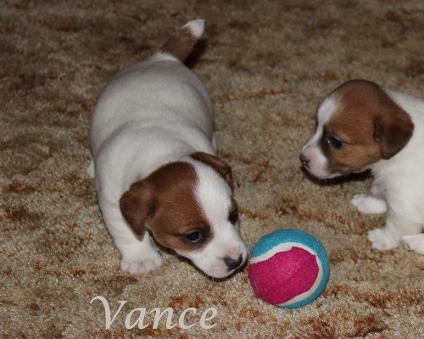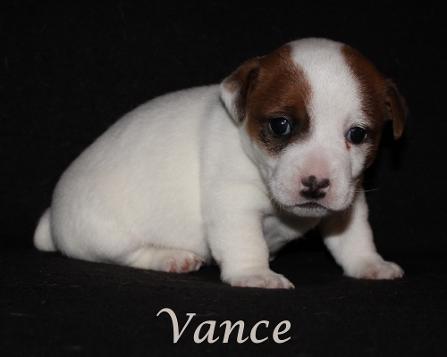 Vance is sparkling white boy with a brown
half mask, ear patch and tail spot.
Vance is sold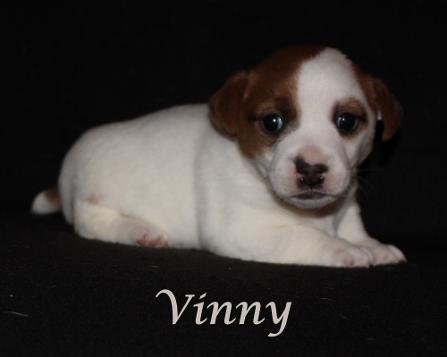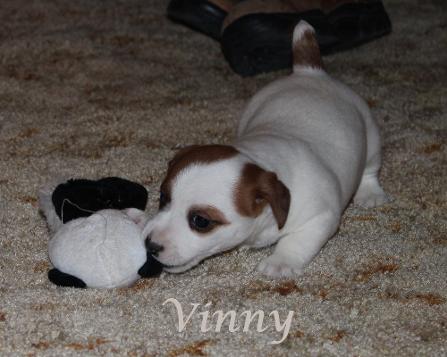 Vinny is a bright white boy with the greatest face ever. He has a brown half mask, ear patch tail spot
and a shiner on his left eye.
Vinny is sold

Please check my planed litter page.
"It came to me that every time I lose a dog they take a piece of my heart with them. And every new dog who comes into my life gifts me with a piece of their heart. If I live long enough, all the components of my heart will be dog, and I will become as generous and loving as they are."
I am a proud member of the Hobbs Kennel Club.